Comparison Tool How To Use Guide
• Click the X to remove columns or rows - Refresh your browser to make removed columns or rows re-appear.
Screenshot: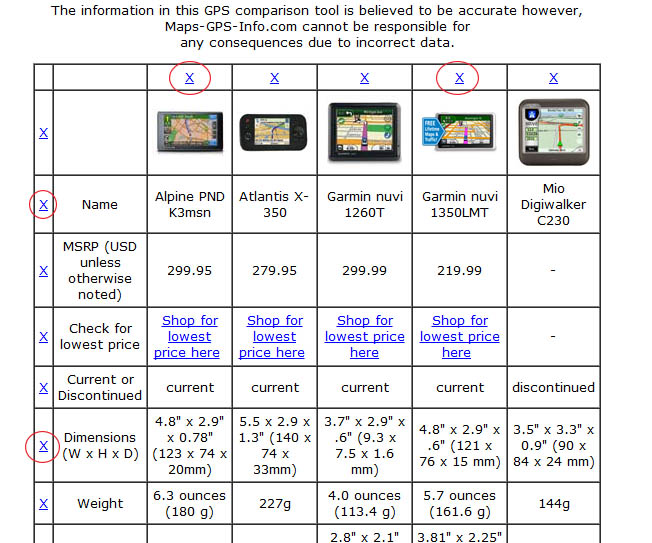 • When you see "Check for lowest price," that is a link to a service that finds the lowest price currently available should you wish to purchase that model. Occasionally, a lower price can be found elsewhere, but the "Check for lowest price" service usually does find the lowest price available on the Web. Maps-GPS-Info.com receives a small commission when you purchase through this link, so your purchase supports this GPS Comparison Tool.
Screenshot: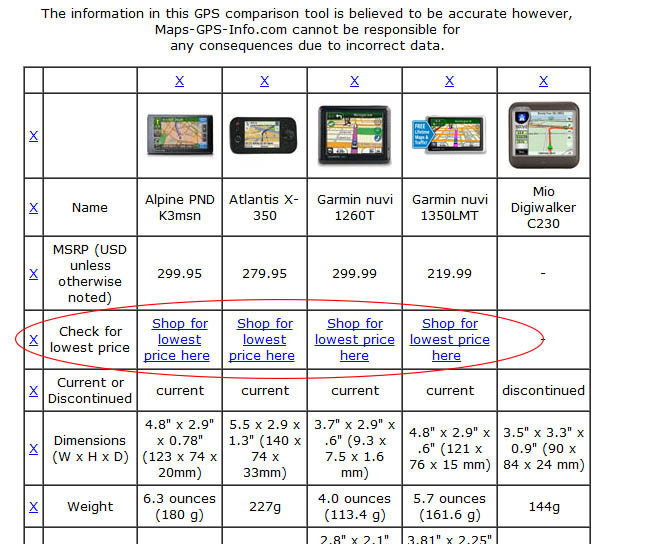 • The units present on http://comparison.maps-gps-info.com/gps-comparison.php can be sorted by their name using the two arrows next to "Products" on the top of the page.
Screenshot: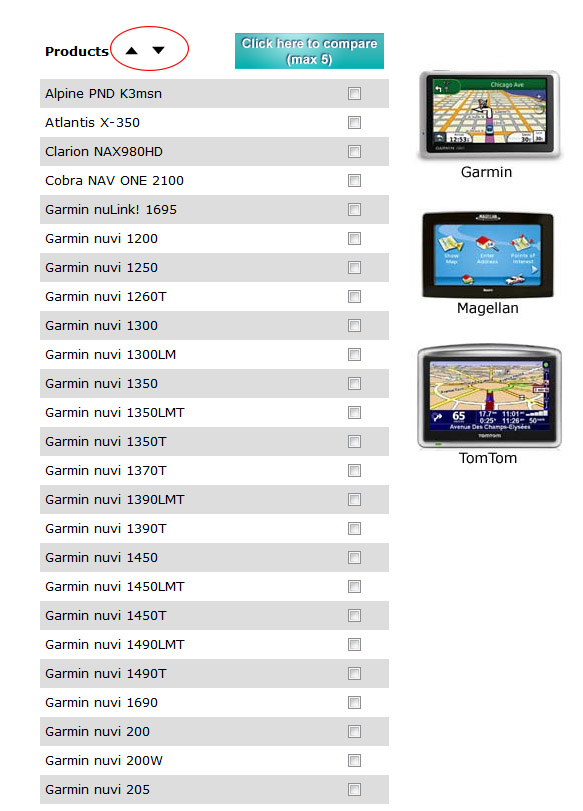 • If you want you can add comments regarding our GPS Comparison Tool or regarding a GPS model present on this page using the Facebook form on the bottom of the page.
Screenshot: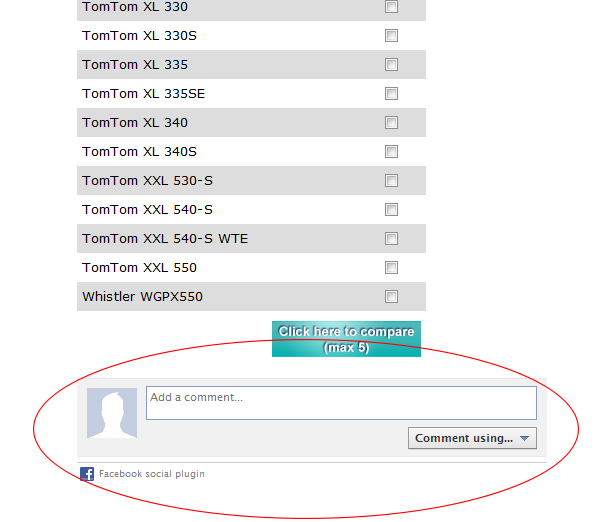 Back to GPS Comparison Tool

Browse all the other GPS articles and features.
---